Planning a birthday party, wedding or corporate event? Whatever the occasion, if you need crowd pleasing catering without the hassle, look no further than our hog roast provision in Bristol. We can organise a hog roast to match your event perfectly, whether it's small or large, indoor or out. The Bristol hog roast company specialise in providing all you need to host a brilliant hog roast meal. We only use the best local produce and professional chefs.
Hog Roasts and Catering for Every Occasion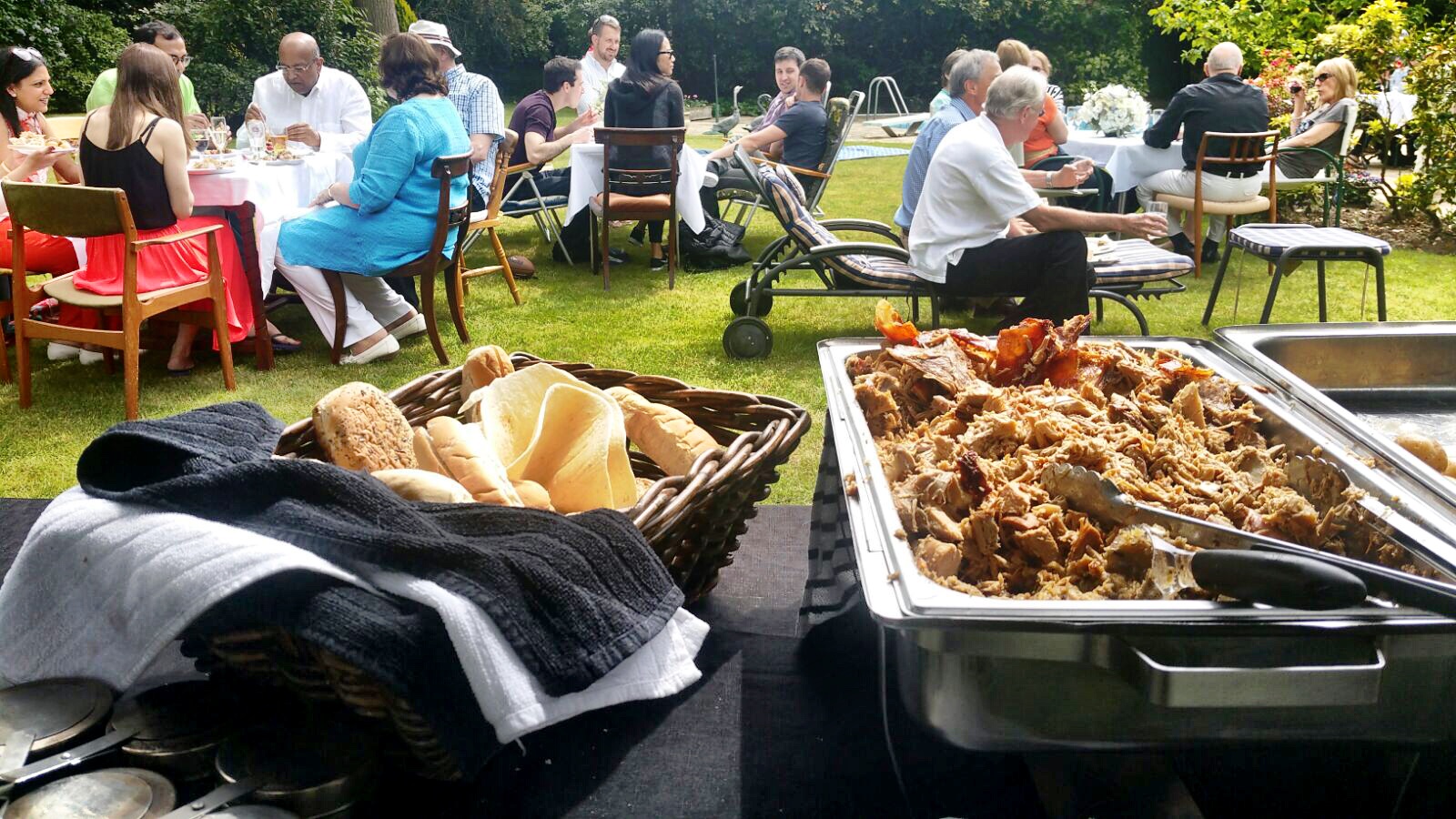 At Hog Roast Bristol we have over ten years of expertise in event catering, we promise great customer service and efficient hog roast equipment, which leads to a smooth event and delicious food. We are used to catering for events of all sizes, from corporate functions to weddings and private parties. Whatever the occasion, you can guarantee your guests will be left satisfied by our hog roast feasts.
Planning a special event can be a tiring experience – there's so much to think about. Catering is one of the most important elements of a great party, with great food enough to satisfy even the most difficult to please guest. Let us take the hard work out of feeding your guests. Our hog roasts in Bristol are sure to leave your attendees satisfied.
Hire a Hog Roast Machine in Bristol
Forget hiring a hog roast machine alone, let us deal with every aspect of your hog roast meal. We will bring the roasting machine, the cooking gas, the hog itself and specially trained chefs too. They will prepare and cook everything to perfection on site, providing further entertainment for your guests, so you can rest assured the food will be fresh and succulent.
Prices of our hog roast catering services typically start from just £250 per event, but we tailor our packages to specifically meet your requires. Get in touch to discuss your catering needs today and we can provide you with an exact quote. Let us help you plan a veritable feast for all; a tasty hog roast will be a catering choice you won't regret.